Partners
Led by well-known Architect and Interior Designer Ajit Shilpi, the design firm has done several path-breaking projects in the hospitality industry, especially restaurants and bars, including India's first lounge bar, Athena. Shilpi Creations have also designed Zenzi (North Mumbai's hip-and-happening lounge bar), executive floor of Hotel Mirador along with banqueting and sports bar, all the restaurants at Hotel Intercontinental Marine Drive (including the much-loved Dome overlooking Mumbai's Queens Necklace, Carleone and Kebab Korner), Aura the Restobar at Hotel Rodas, Moshes and Cafe Moshes and Cafe Basilico, amongst various others.
When Ajit Shilpi designed Athena with its stark white walls, sheer curtains and minimalist designs, the austere interiors came under some flak initially, but the white-washed look soon took Indian nightlife by storm. The unique and astonishing combinations of materials used by Ajit result in additional dimensions to design, bringing a lot of character and aesthetics to the space, making it stand out yet comfortable on the eyes.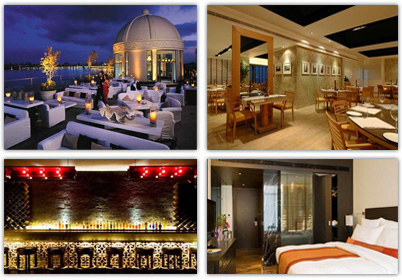 Ajit Shilpi has been closely involved with the conceptualization of the Svenska design since inception, and created a stunning yet simple; powerful yet under-stated design statement, which helps Svenska differentiate from a typical hotel room or restaurant/ bar.