New Hotels
Fort Pansal, Bhilwara, Rajasthan
Discussions with owners of Fort Pansal are going on to develop it as a 40-room, highly-exclusive 5-star deluxe hotel overlooking Lake Pansal in the Bhilwara region of Rajasthan in India, on the Mumbai-Delhi National Highway, connecting Udaipur with Jaipur. Located within an 18th century Rajput fort and its adjoining land, the Fort is spread over a total area of approx. 5 acres.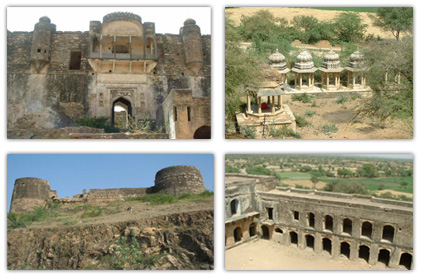 Svenska Fort Pansal will come up under a unique concept under which the historical facade of the fort would be retained while the interiors would be in contrasting European style, with clean, minimalist, straight-line design.

The brief to the designers is to extensively use stone, glass, natural elements and lighting effects to enhance as well as integrate the contrasting style of historical and modern. This unique blend would ensure that Svenska Fort Pansal stands out as an icon as well as a much-desired destination for both businesses as well as leisure travellers.
Svenska Fort Pansal would have a beautiful double-height lobby with the historical fort walls as backdrop, luxurious rooms and suites, multiple upscale restaurants, trendy lounge bars, extensive outdoors and indoors banqueting u0026amp; conferencing facilities, swimming pool, health u0026amp; fitness centre, retail outlets, concierge u0026amp; butler service, 24×7 reservations, luxury sedan transfers, and host of other differentiated offerings, providing its guests and visitors with highly refined and personalized experiences.

About Bhilwara
Bhilwara is a city in the Mewar region of Rajasthan and a major textile centre of the country. It is also a major Mica producing area and amongst the most affluent regions within India. Bhilwara has a strong cultural heritage and is also famous for its paintings which are depiction of traditional stories on cloth using naturally available colours. The city is connected by National Highway through Jaipur, Ajmer and Udaipur.